Current Show Team
POMERANIANS
SUP CH CHRISCENDO COUNTDOWN imp Can (Brodie)
This beautiful little man came from one of the worlds top pomeranian kennels. Winning Best in Shows in his very short show career here in Australia.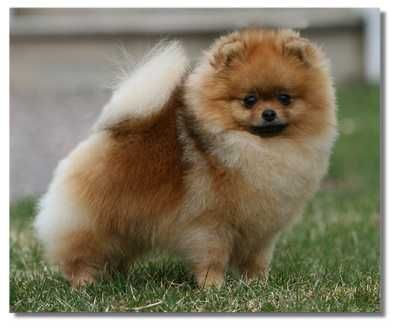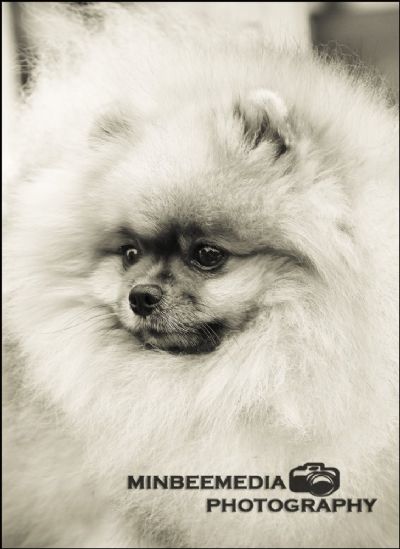 Ferona Sweet Sensation (Haylee)
A beautiful little daughter of Brodie, this little girl is going to have a very successful show career.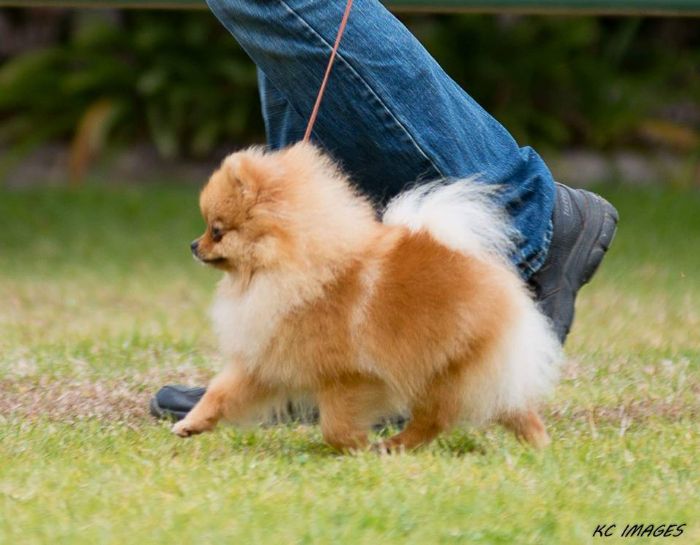 Grd Ch Ferona Won Ina Million (Raven)
A stunning black girl, who has nothing to prove. Winning Best In Show at the NSW Pomeranian Club Show in August 2014, and Best Of Breed at the 2014 Melbourne Royal Show.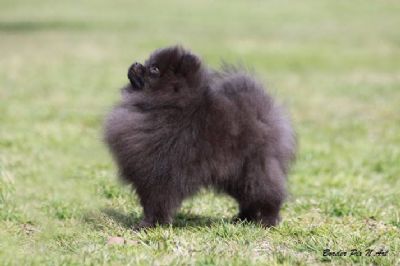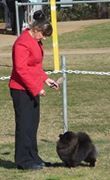 Ch Ferona Won To Envy At Renoir ( Envy)
Another beautiful little black girl, winning Bitch Challenge at the Canberra Royal 2015. Currently out of the ring for maternity duties, and will be recommencing her show career in 2016.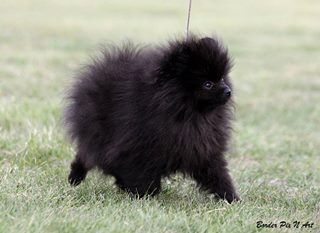 GERMAN SHEPHERD DOGS
Sup Ch Allendel Larger Than Life AZ (Hero )
Hero has had a very successful show career to date. Being awaded numerous Best In Shows and Runner up In Shows.
Hero was also number 1 show dog of the year in the breed for 2014.
Hero is still a young boy, who has not yet matured, we are yet to see the best from this boy.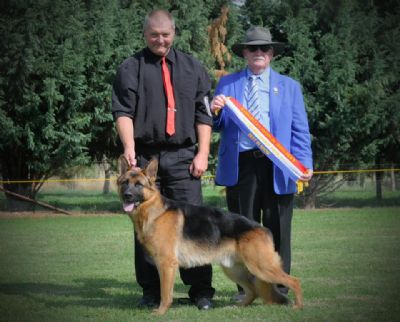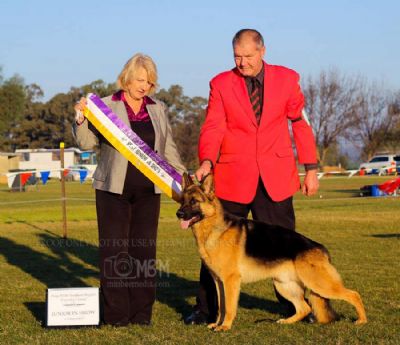 Ch Allendell Mischeif Maker AZ (Missy)
Missy is true to her name in all types of mischief. Missy is over three quarters of the way to her grand title. Missy is still maturing and developing, we cant wait for her furture in the showring.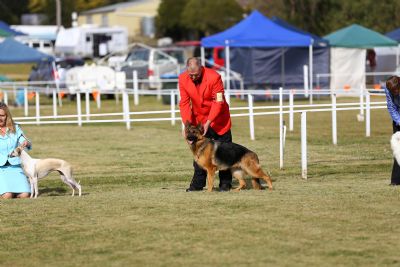 AUSTRALIAN CATTLE DOGS
Ch Seaberwyn Time After Time imp NZ (Cindy)
Cindy is sired by our beautiful blue boy Grd Ch Avonpark Pure Steel. Cindy was bred by our good friend Del Pouwels in NZ.
A young girl already being awarded Best In Group, and numerous classes in group.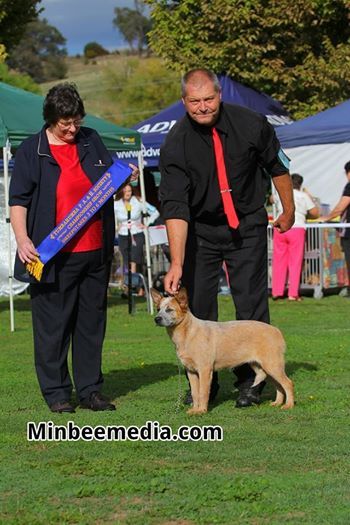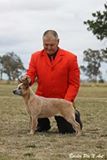 Tanburra Incognito (Dash)
Dash is very new to the showring. Starting his show career at 19 mths of age. At his second show was awarded Best In Group. Looking forward to this boys furture as a show dog and as a stud dog.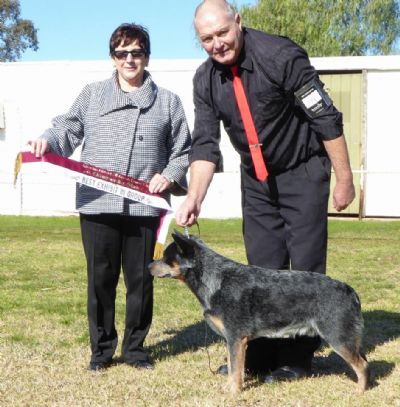 Graniteblue Diamond Cut (Crystal)
Crystal is also starting her show career a little late. At her first shows at 9 mths old she was awarded 3 challenges and 3 Runner Up Best Of Breeds. Crystal will be late to mature, but Crystal will have an exciting future, both as a show girl and as a brood bitch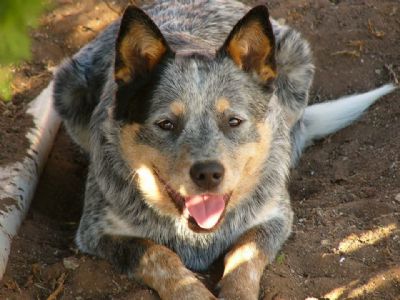 Willowpark Xtra Special (Jessie)
Jessie is yet to start her show career, but looks very promising, well constructured, beautiful bone, and excellent temperament. Looking forward to this little girl growing and developing.